A Conversation with Alex Gartelmann, Artist and Site Steward at Mary Nohl House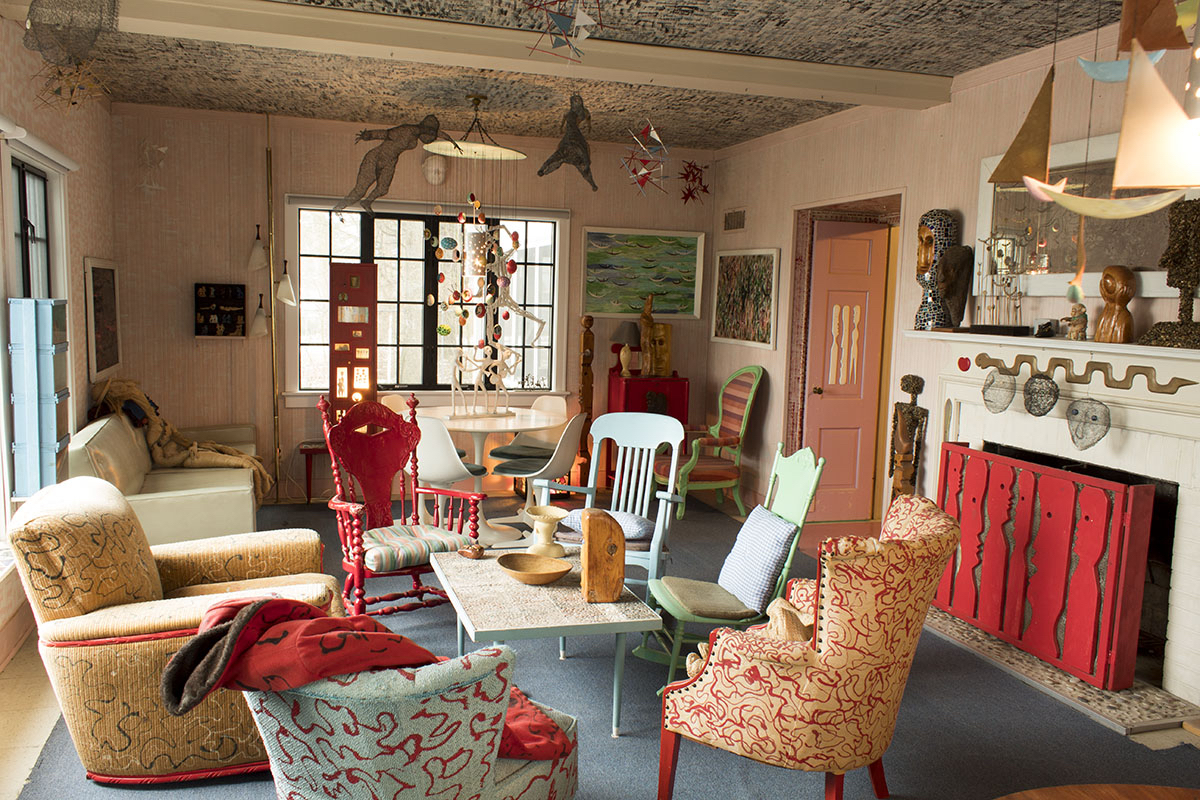 SPACES recently participated in a panel called Life/Site Specific: The Creation, Collection, and Care of Art Environments at the 108th College Art Association Annual Conference held February 12-15 in Chicago. To our knowledge, this is the first ever panel dedicated to art environments presented at a CAA conference. (Please let us know if you're aware of other similar panels!) This panel was co-chaired by Annalise Flynn, principal of Vernacular Art Services LLC, and Lisa Stone, curator at the Roger Brown Study Collection in Chicago, and panelists included: Valerie Balint, Program Manager of Historic Artists' Homes and Studios; Laura Bickford, Associate Curator at the John Michael Kohler Arts Center (JMKAC); and Alex Gartelmann, Programming Director and Site Steward of Mary Nohl Art Environment, JMKAC.
For his presentation Life as Permission Giving Practice, Alex Gartelmann discussed the important work he's been tasked with since 2017 when he began living and working at Mary Nohl's cottage in Fox Point, Wisconsin. The following conversation is a result of that presentation:
Annalise Flynn: Can you briefly describe the work you've been doing at the Mary Nohl House for the past several years?
Alex Gartelmann:
The work I've been doing at Mary Nohl is truly the ultimate privilege. I have been restoring and conserving the Nohl site in Fox Point, including interior and exterior paint treatments, concrete conservation, art work reproduction, and art work installation. The house was completely emptied out and renovated to bare bones before I moved in, so I've been working from historic photographs to return it to how it looked while Mary was there. Beyond the work I personally do, I manage the larger project and property which includes everything from working with arborists to check our big, special trees on the property, curating Mary's tableau at the
Art Preserve
, and developing educational programming around Nohl as a few examples. All of this is in service to Mary's incredible legacy as an artist and philanthropist. I want to always do right by her intentions and vision as a singular creative force.
AF: You have a practice with your collaborator Jonas Sebura as well as a private practice. Can you talk a little bit about that work?
AG: Jonas and I have been working together for ten years (he was the first person I met on my first day of graduate school at SAIC), building a body of work that is based in sculpture, performance, and video. Our work functions as a tool for us to push back against and question the structures of masculinity in contemporary culture by examining the role of intimacy between us through the umbrella of contemporary art practice. We are interested in understanding how we fit into a place with each other. So we make places that change and morph depending on the context. That place could be a remote part of Alaska or the inside of tee shirt, and we want to understand how we navigate and negotiate that place together. How are we different but the same? How do we experience the same things differently while often being in heavy physical contact with each other are things we are always working through. All of this is filtered through our interests in architecture, language, Buster Keaton and the Looney Tunes, and visionary and self taught art among many other things.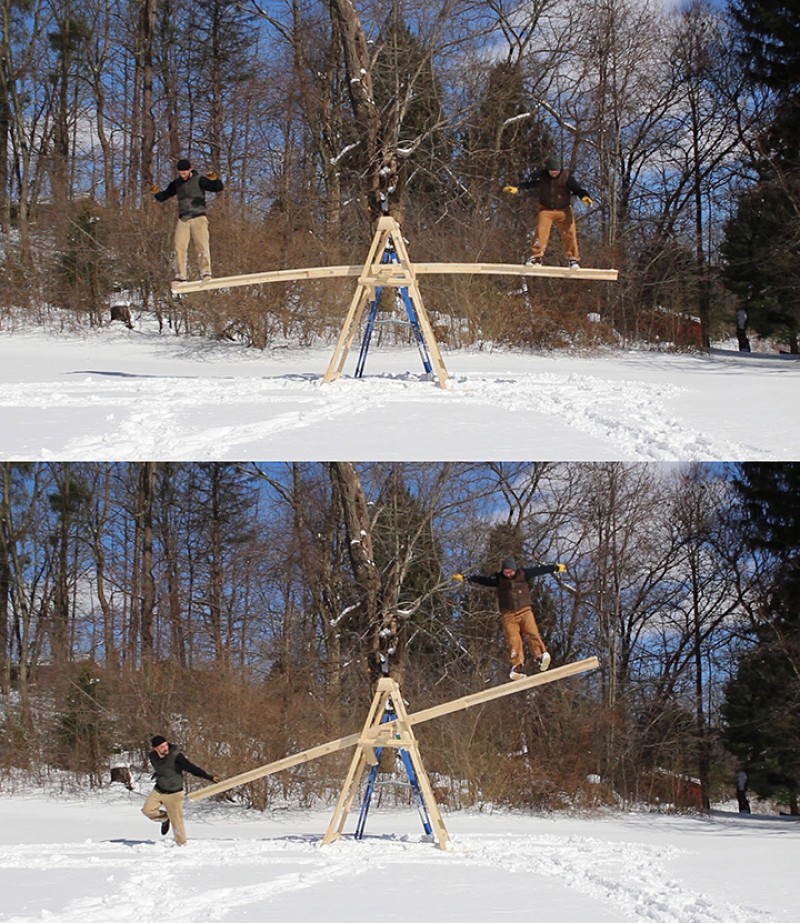 AF: You've lived in Mary's house for several years, and you actually make recreations of her work. How has the home, that labor, and your ongoing research about Mary affected your practice/s?
AG: There are two answers to this question. The first and short answer is that I don't know, but that is more related to aesthetics, material choices, fabrication choices, things that effect how the work looks. I'm too deep in it right now to be able to reflect. I have no doubts that it absolutely is, I just can't see it right now. The second and longerish answer is that the work on and at Mary's affects my practice in the way that it gives me permission in my own studio. She serves as a constant reminder to me that I don't need to justify my work through some external lens of academic, trendy philosophical, or market based framework. I just need to make the work I need to make and not worry about if it's good enough, or smart enough, or relevant enough. I didn't become an artist to have my practice be dictated by other peoples ideas or tastes, but because I've come through the structure of art school and it can be hard to keep those things from rattling around in my head. Mary is always showing me how to let that go.
AF: Part of your collaborative practice with Jonas involves a connection between your bodies and the landscape you're inhabiting. Mary's practice was heavily informed by her proximity to Lake Michigan. Do you see a connection between your practice and Mary's practice in that way?
AG: I see a connection in that Jonas and I, and Mary are trying to make sense of where we are through the work that we make. That is such a big part of why the environment builders have been so important and influential to our collaborative practice and in my personal practice. I love the idea of close looking that they all do. Lisa Stone and Jim Zanzi also really expanded that notion for me, and paying close attention to all these incredible artists working in situ makes me feel deeply invested in understanding where I am, why I am there, and what is important in the context I find myself in. Since I don't draw a separation between my life and my work, that is a fundamentally critical part of what I do. I'm so grateful and incredibly privileged to have that everyday through Mary and through the incredible collection at JMAKC that I have access to.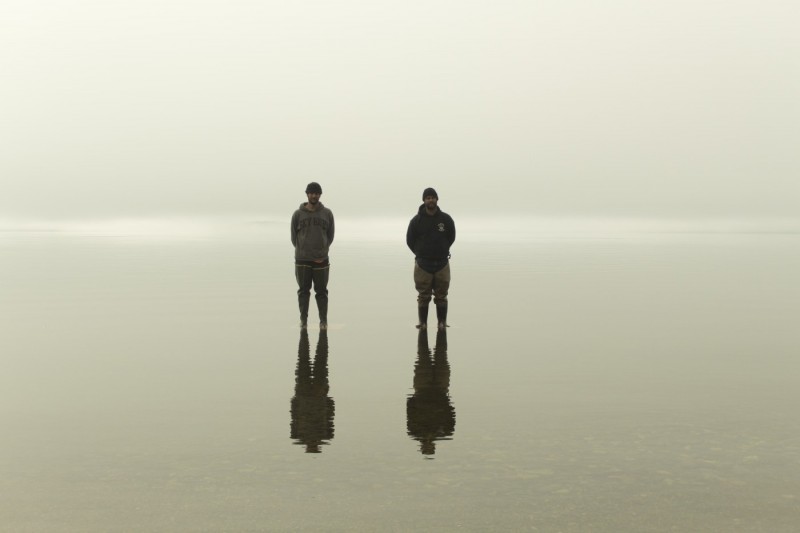 Many thanks to Alex for speaking with SPACES about his work. You can learn more about his practice at his website
www.alexgartelmann.com
.
All images courtesy of Alex Gartelmann.