Growing a Legacy: How Pearl Fryar Continues to Nurture His Vision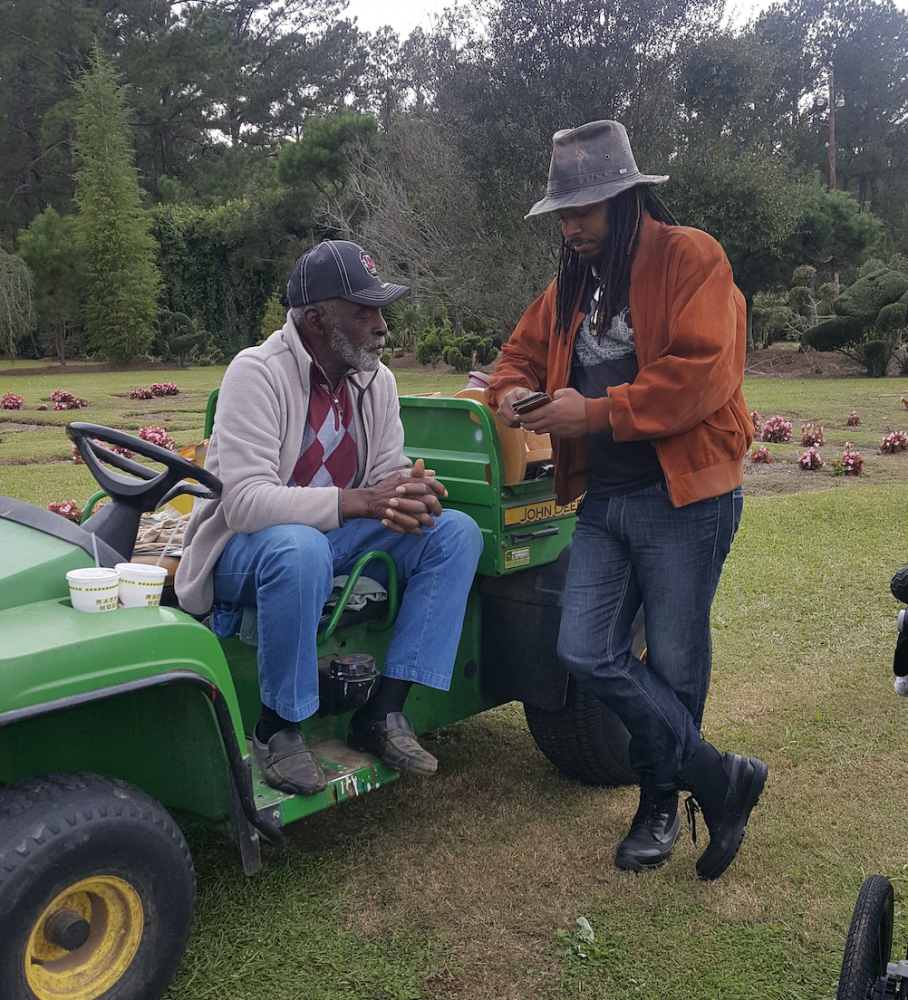 It has been several years since Pearl Fryar has been able to complete the demanding physical labor required to maintain his sprawling topiary garden, and now a group of organizations have come together to support Fryar and the future of his life's work. After a community member called the Executive Director of the McKissick Museum at the University of South Carolina Jane Przybysz to report the garden's decline and ask how her institution was planning to help, she immediately got to work. She began by seeking grant funding to support bringing the living sculptures back to their former beauty and creating a consortium of organizations to get involved in this ongoing effort, including the Atlanta Botanical Garden, the WeGOJA Foundation (formerly the South Carolina African American Heritage Commission), and the Garden Conservancy. After some funding was secured earlier this year, a team was hired to begin work on the garden.
This is when – serendipitously – Mike Gibson stopped by the garden. Gibson is a topiary artist from Youngstown, Ohio, who was first introduced to topiary by his father and then began to pursue the artform more seriously after learning of Fryar's work in 2012. He began visiting Fryar's garden in 2016 and was stunned by what he found there. "I want to be able to be free like Pearl is in his art. He showed me what's possible with topiary," Gibson said of this discovery.
Fryar eventually became Gibson's mentor, and he visited the garden every year to walk the grounds and learn Fryar's techniques. (He even proposed to his wife at the garden in 2018.) He noticed the garden was starting to become overgrown in 2019 and was unable to visit in 2020 due to the pandemic. It was during his visit earlier this year that he discovered a crew working on site and learned of the new effort to preserve Fryar's work.
Gibson knew he needed to be a part of this project, and when the consortium was able to secure funding for a year term for a topiary artist in residence, Gibson enthusiastically accepted the role and moved his family down to South Carolina. While Fryar is still unable to do manual labor in the garden, he connects with Gibson most days to provide guidance for the preservation of his work. It has always been Fryar's dream that other artists would eventually step in so the garden could continue to thrive and evolve. Gibson says Fryar has been receptive to the work he's done so far – though there's still a long road ahead of him. As of late September, he had only worked on about 30 of 500 total sculptures.
Though his residency is only secured for a year, Gibson plans to remain at the Pearl Fryar Topiary Garden for the life of the project. The consortium of organizations working to preserve the garden are currently working with the Fryars to plan for the future of the site, including establishing an endowment and potentially opening a museum on site. "Pearl's place is a monument not just for Bishopville but for America. There's nothing quite like Pearl's place anywhere in the country… It's a testament to Black history. It shows resiliency and one man's determination to follow his dream, and I want to make sure it's followed through, I want to make sure it actually happens," says Gibson.

For those interested in supporting the future of the Pearl Fryar Topiary Garden, the McKissick Museum is accepting donations on behalf of the site. To stay up to date on the work at the site, follow along on Facebook and Instagram.