In Memory of the Walker Rock Garden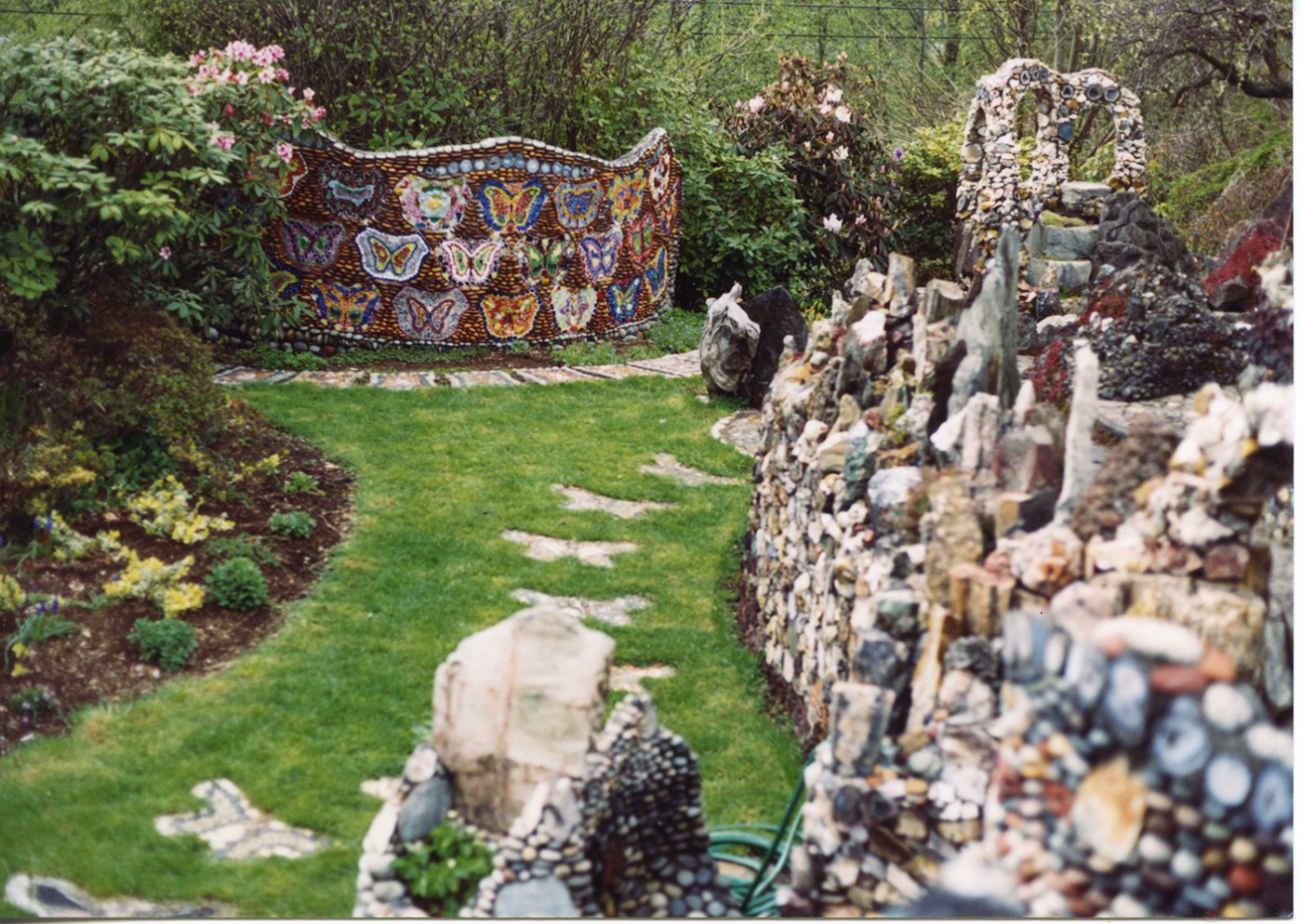 For many years, Milton and Florence Walker created a sprawling, terraced rock garden in the yard of their home on a hill in West Seattle.
The site included intricately mosaicked rock walls, pathways, towers, and other structures weaving back and forth across the undulating property. After the Walkers passed away, several groups and individuals fought to purchase and protect the residential site, but it remained in the possession of family members until it was razed in early June 2021.
Though the Walker Rock Garden was not able to be saved, it was at least captured in a moment in time by SPACES founder Seymour Rosen. In honor of this beautifully crafted and unfortunately lost landscape, we are sharing several of Rosen's photos from 1997.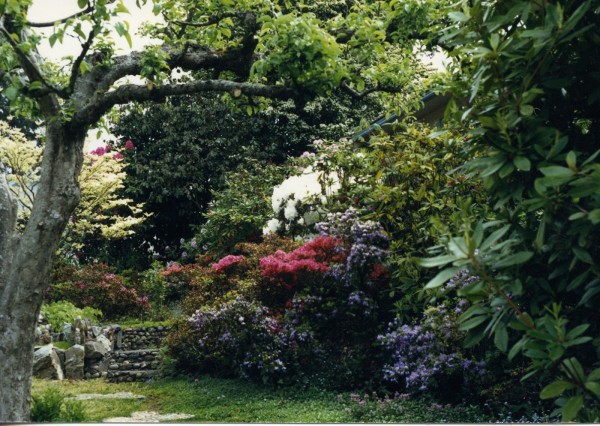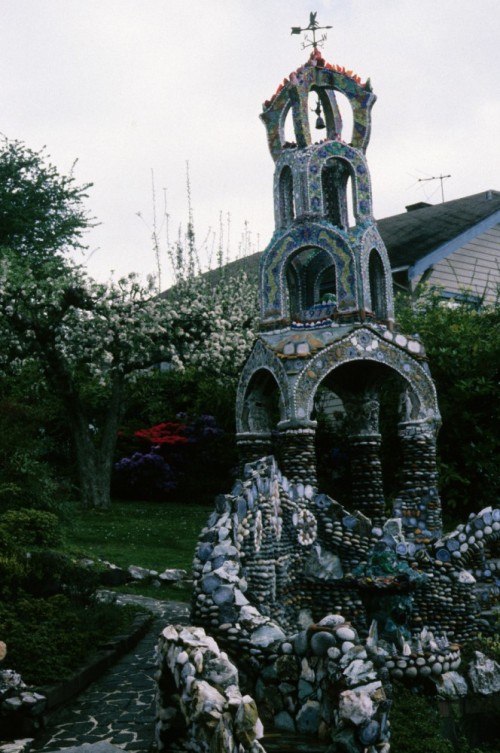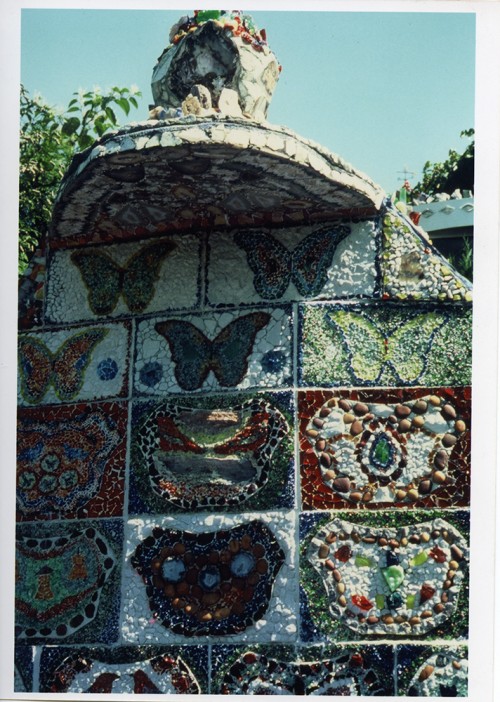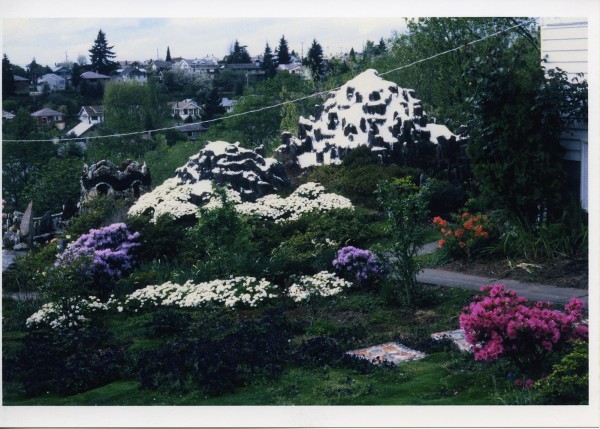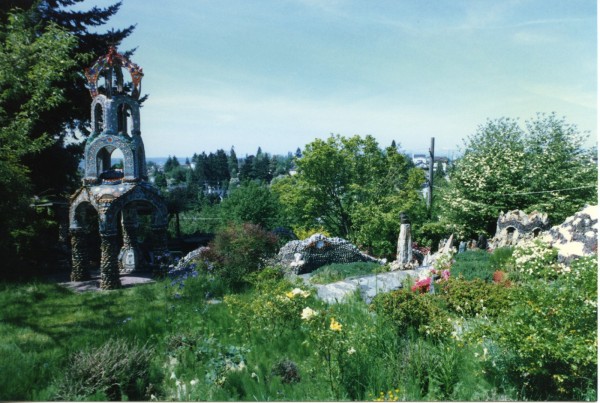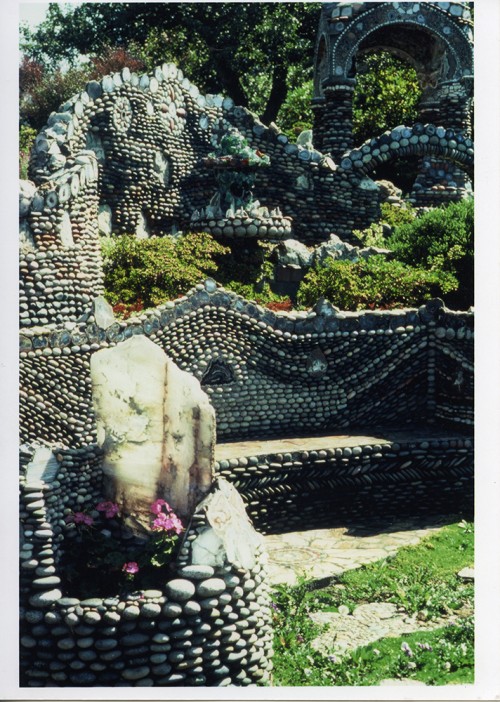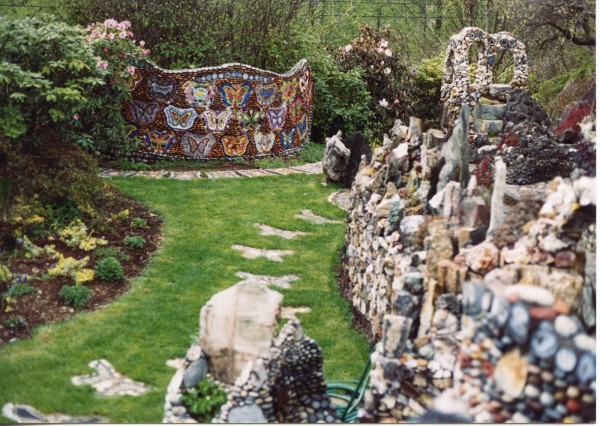 If you are aware of a site that is in danger, please reach out to us at

info@spacesarchives.org

.