JMKAC Art Preserve Preview: Interview with Laura Bickford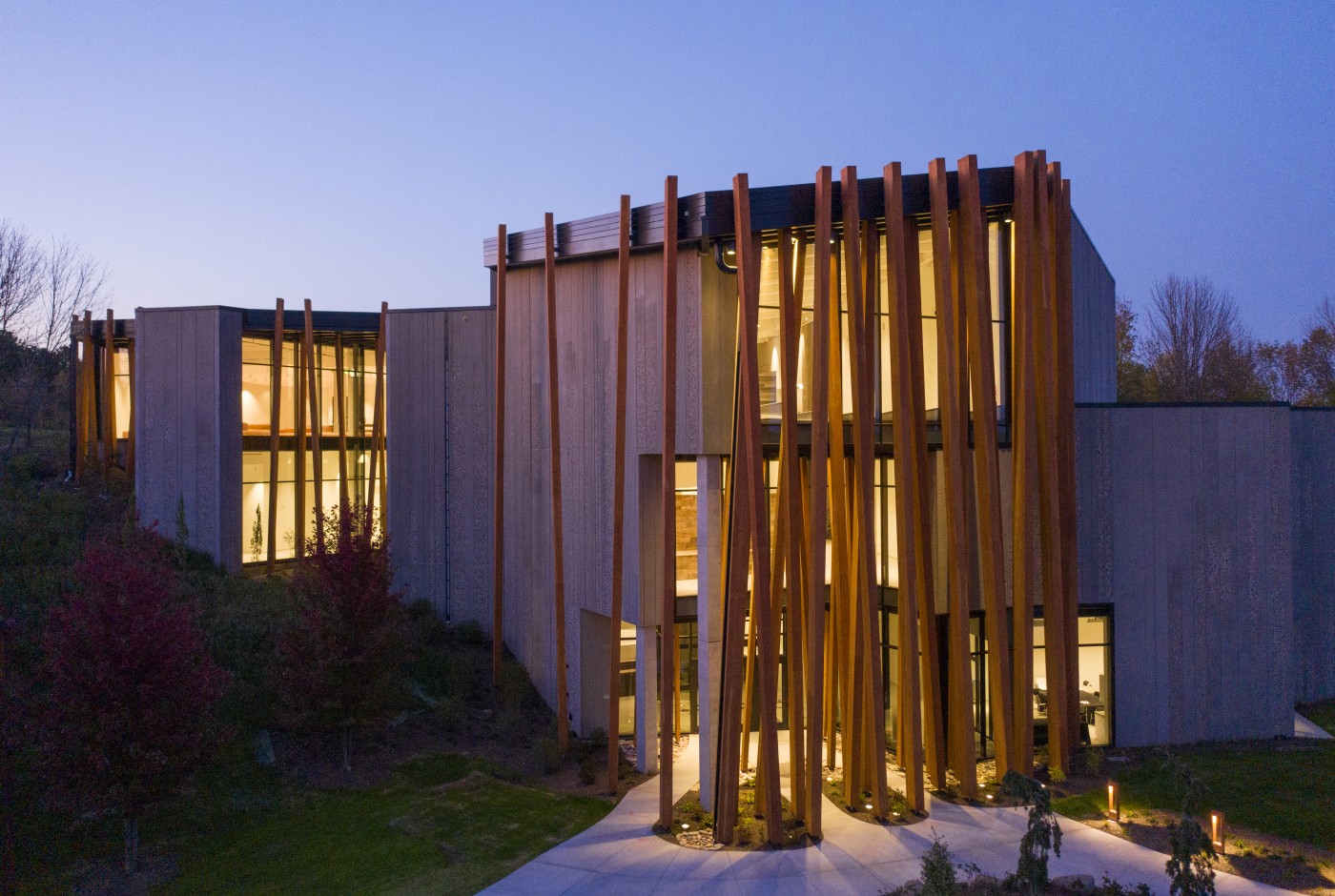 The Art Preserve is an experimental space built for the John Michael Kohler Arts Center's collection of over thirty-five artist-built environments. Designed to be a cohesive space for housing and displaying art, it provides an opportunity for continued discovery into art environments and their creators and the mission of the Arts Center as steward.
Laura Bickford is curator at the John Michael Kohler Arts Center where her responsibilities include overseeing and executing the curatorial vision of the Art Preserve and related exhibitions at the Arts Center. She has had a lifelong love of all things handmade, embellished, encrusted, fried, miniature, and oversized, which has led to her professional pursuit of the vernacular, the extraordinary every day, and objects created on the margins of culture.
The Art Preserve is described as an "experimental" space. Can you tell us more about what you hope to investigate there?
I think we say "experimental" to cover several aspects of the work we plan to do at the Art Preserve. First, the form and function of the building itself is relatively new and innovative. While the idea of "visible storage" is not new, the decision to group objects nonrationally (that is, keeping all the work of an artist together despite differences in media, rather than storing say, all the paintings together) is relatively new. Additionally, there was a lot of value and thought put into the specific emotional experiences we want visitors to have. This is a building of feelings, not just objects. Each artist's space is designed to bring people closer to some aspect of the original experience of seeing the work in situ. It should feel exploratory and unexpected. Surrounding Levi Fisher Ames's wooden menagerie with music, or building a fully immersive shed around Emery Blagdon's "Healing Machine," for example. And then to plan for the building to be constantly evolving and expanding through artist commissions, visitor-generated responses and programming, and ongoing research into the collection is pretty novel, too.
To specifically (but vaguely) answer your question, I think that we don't know what we don't know. We have some particular questions, or puzzles, in mind that we want to address in our first year. For example, we have some cut and painted tin window shades that were once affixed to David Butler's home in Louisiana. We know that when they were installed, they would cast shadows on the interior walls of his house. We're going to spend some time trying to see if we can recreate this effect and film it. We know we need to continue to work through some conservation questions, particularly around Loy Bowlin's Beautiful Holy Jewel Home. We want to continue to investigate Ray Yoshida's home collection, attributing more works within it and utilizing it as a resource for another generation of artists. It's exciting to be in a position to continue down several paths of inquiry, particularly not knowing where they might appear.
This has obviously been a hard year for art institutions. What have been some of the challenges you and the rest of the team have encountered while trying to open? Have you made any permanent changes based on these challenges?
Well, obviously there was the delay in our ability to open on time. And we have dealt with the normal and shared complications of COVID-19—contractor delays, material shortages, limited and restricted access to the building, artists not being able to travel. But, in many instances, I think we have really successfully pivoted and used the extra time to our benefit.
Certainly some things have been modified. We are planning to collect visitor feedback throughout the building, and we've had to get very creative about how to do that and not have a lot of touchpoints. The building is meant to be wandered in, explored, and COVID protocols will require some more specific, directed movement to control traffic flow.
But, something very positive that has come out of the delay is our plans to engage with the artist Dr. Charles Smith. He has been employed as a contractor with us for the past two years to help with his exhibition at the Arts Center and provide us ongoing information and updates about his Hammond site. He was always going to be involved with the installation of his work at the Art Preserve, but timing would have necessitated that most of the planning be done internally at the Arts Center. Now, with his work coming to the Art Preserve later than anticipated and our embrace of a more evolutionary approach to the building generally, we can work together at the Art Preserve, in view of and in collaboration with the public. The opportunity for our staff to work directly with Dr. Smith, to understand his layout of his pieces, talk about his process of making and enlivening them, is unprecedented. The resultant space will be deeply personal and a really incredible way for people to learn about Dr. Smith, and artist-built environments broadly.
Has the curatorial process specific to creating the Art Preserve led you any new discoveries about artists or work represented in the collection? Have there been any significant surprises?
Honestly, I think I discover something new every day. Although a lot of this work has been shown, some of it hasn't, and certainly not in its entirety in this way, or all at once. It's just such confirmation of Ruth DeYoung Kohler's vision—seeing them all together, wandering through and making comparisons, the work really unfolds before you. Depending on where you look, what path you take, what your mindset is coming in, you can really have a multitude of experiences.
And over and over, the force of these artists' visions continue to astound me. Each space is its own complete world, and the works really are transformative and transportive.
What excites you most about the future of the Art Preserve?
Well in the short term, I'm just so excited to see people experience it. We've all been working so hard, but in relative isolation, and the building, and the art in it, just really cries out to be seen and felt. I think, particularly in the changing shape of our world, there are so many lessons, and so much inspiration, to be found in the Art Preserve.
Long term, I am ready to bring in more artists to respond to the collection. There are a lot of ways that the artists in our collection can be relevant to current contemporary art world discussions. Inviting other artists in is one of the best ways to explore and illustrate that. I am also super excited about some of our plans in the works for the surrounding acreage of the building. I can't share much, since it's still being developed, but stay tuned for sure!

Learn more about the artists in the Art Preserve on the SPACES Archives!