The Hartman Rock Garden: Past, Present, and Future with Kevin Rose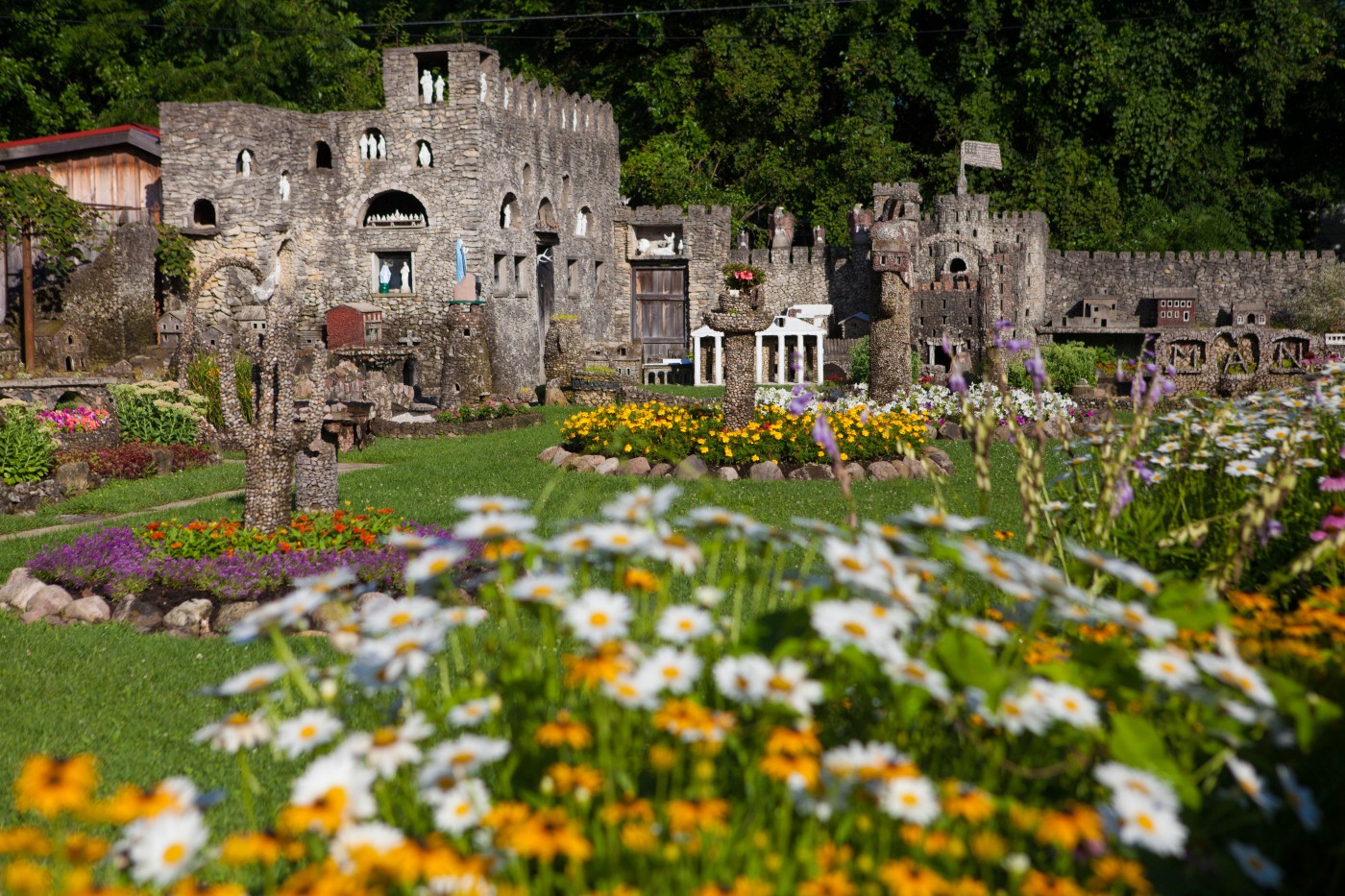 In 1932, during the height of the Great Depression, Harry George "Ben" Hartman (1883-1944) began building a rock garden after losing his job as an iron molder.
He started small with the creation of a fishing pond, and over the next decade – with time, cement, and thousands and thousands of rocks – Hartman filled his yard in Springfield, Ohio with over fifty fascinating stone and concrete sculptures, diverse plants, and handcrafted figurines. Kevin Rose, curator at the Hartman Rock Garden, took some time to answer questions about his experience with this midwestern art environment, its connection to his community, and what's next for the rock garden.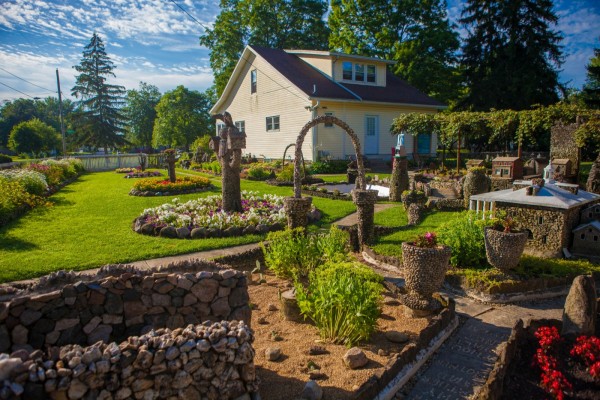 What's unique about stewarding and interpreting art environments as opposed to other more "traditional" arts and cultural institutions?
Much of my career has been focused on creating cultural experiences in unexpected places, like a 19th century working class neighborhood or a post-war suburban development. And, as the tour guide or exhibit curator, I have some level of control over a visitor's experience. At the Hartman Rock Garden, people have been visiting and enjoying Ben Hartman's art for nearly 90 years. The site has never been closed to the public, even during the 2009 Kohler Foundation restoration project, and people will engage with the art regardless of the availability of self-guided tour booklets or a volunteer on site to answer their questions. In our months spent researching and writing our first interpretive program back in 2010, visitors on site felt like dinner party guests who had arrived before we started cooking. We wanted to tell them to come back in a few weeks for the new program, but their out-of-state license plates told us that they would not return anytime soon. Yet online reviews showed that these visitors loved the site even without our interpretation, which is both amazing and humbling. Still, we are confident today that our interpretation enhances the visitor experience by helping people understand Ben's creative process – or why the creation of a miniature Betsy Ross House made perfect sense in 1932 (the authenticity of her story was a contentious topic during the bicentennial of George Washington's birth in 1932).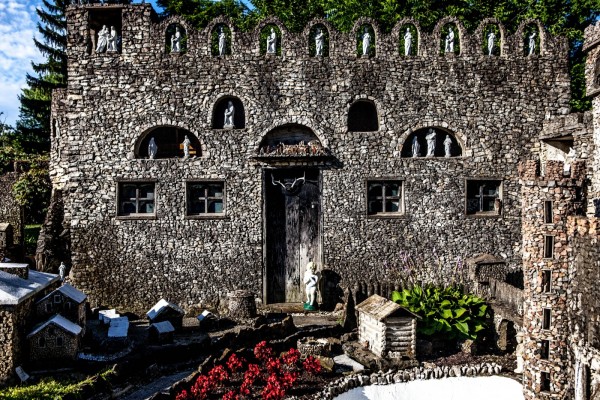 What have you learned during your stewardship of Hartman Rock Garden that might be universally beneficial for those seeking to protect and preserve art environments?
I would advise site stewards at emerging public sites to connect with their peers at other sites. For the first five years after Hartman opened as a public site, our team struggled because we were trying to do everything in a vacuum. While this led to some fresh perspectives in interpretation, we really struggled with things like conservation, education, and visitor services. Then, in 2015, we connected with Lisa Stone and Don Howlett, who opened our eyes to the larger world of artist-built environments. Some of the learning was tangible, like how to properly re-affix a stone to a concrete substrate, while other lessons were more philosophical, like the value of a conservation policy in guiding our work. With their help we connected with sites like Philadelphia Magic Gardens and Nick Engelbert's Grandview, where we realized that we were not alone in the questions we were asking. Other groups were facing the same obstacles – and were presented with the same opportunities – as the Hartman Rock Garden.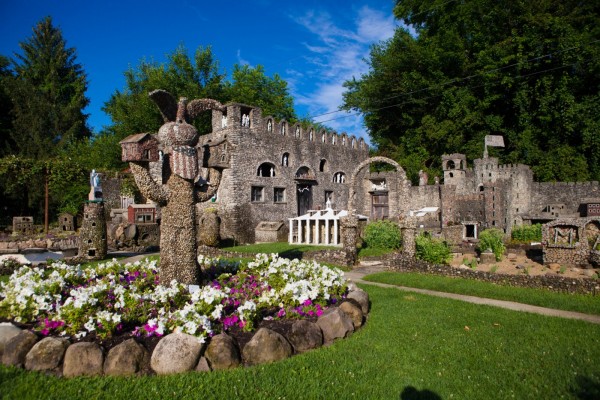 You've mentioned your research into another local site by an African American artist that's no longer extant. Can you tell us more about that research and how this site is connected with Hartman Rock Garden and the larger community in which it exists?
This has been an exciting development over the past year. We learned in a recent oral history with Ben Hartman's daughter that her father taught an "African American molder named Moss" how to construct his own garden. We dove into additional research and learned that an Arthur Moss worked with Ben Hartman at the Springfield Machine Tool Company' foundry. We visited his 1930s address and found an empty abandoned lot with overgrown grass. Then a friend at the local historical society stumbled upon a brief article on Arthur Moss' rock garden in a 1932 newspaper. The accompanying photograph showed Moss standing in his art environment under a stone archway that looked remarkably similar to Ben's archway at the Hartman Rock Garden. Objects in the background predated similar objects at the Hartman Rock Garden, which helped us to understand that these two friends were inspiring each other. We are currently trying to learn more about Arthur Moss' garden. How long did he work constructing the art? What factors lead to its decline and eventual destruction? What role did race play in the preservation of one environment and the loss of another? And, importantly, how can we best share and interpret Arthur Moss' story at the Hartman Rock Garden?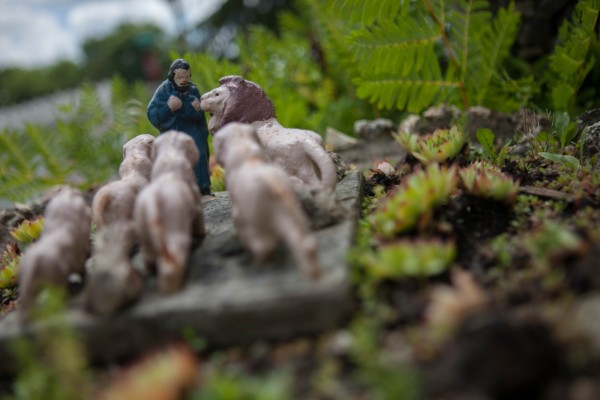 How does this research and other forms of site and community interpretation support and encourage a diverse audience?
The most rewarding aspect of working at the Hartman Rock Garden is witnessing the amazing breadth and diversity of our visitors. People come from all ethnicities, religious backgrounds, education levels, and financial situations. To see people with disparate backgrounds and world-views enjoy Ben Hartman's art side-by-side has been inspiring, especially in this period of otherness and division. In terms of interpretation, this array of visitors is also a challenge, as people bring different motivations and expectations to the site. One person is visiting to see Ben's religious-themed art, another to see Mary Hartman's floral designs, and another is traveling state-to-state for the sole purpose of experiencing art environments. One person might struggle to leave after an hour, while another is ready to get on the road after 10 minutes. Our current strategy is to develop interpretive programs that appeal to a broad general audience, with additional materials for people who are looking for a deeper experience. This summer we will launch our new "Quick Tour," a 25-minute self-guided tour that examines the garden through eight selected objects. Shorter themed tours will then follow, allowing visitors to explore selected topics in-depth.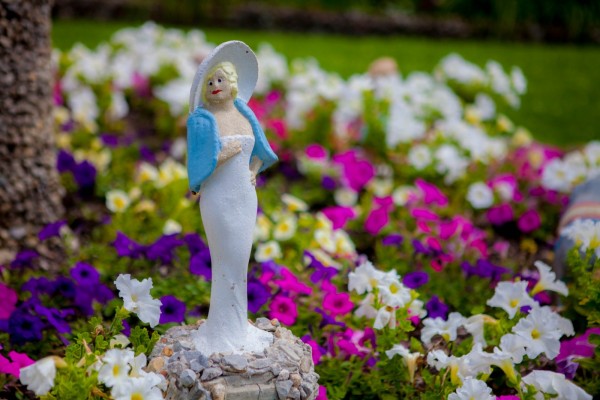 What's next at Hartman Rock Garden in terms of preservation, interpretation, programming, etc?
We are getting ready to begin a conceptual plan focused on improved visitor services. While Hartman underwent an impressive restoration in 2009-2010, the site is still not ADA-accessible. We also do not have public restrooms or any space for educational workshops. Over the past several months, we have been actively working to secure funding for planning exercises. Our goal is to gather input from our neighbors, visitors, and community leaders. We are also in the final stages of developing and writing a docent training program, which includes a 125-page docent manual with essays, historic photographs, and other archival materials. After four years in development, we are on track to finish the manual this winter and begin training our first docent class next spring. Offering guided tours has been a long-term goal, so we are excited to see this project come to fruition.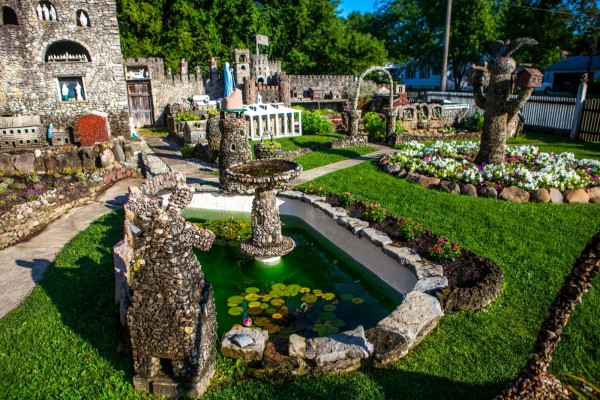 About Kevin Rose
Kevin Rose serves in the dual role of Historian and Director of Revitalization for the Turner Foundation in Springfield, Ohio. His research focuses on the history of Springfield's built environment and how architectural sites are interpreted to the public. In addition, Kevin oversees the foundation's work in historic preservation, cultural tourism, and creative placemaking. Through his work, he gives lectures and tours on history, architecture, and art topics throughout the Midwest. He has researched and developed over forty walking and bicycle tours, with topics ranging from early-Victorian neighborhoods to modern architectural landmarks of the 1970s. Kevin holds a Bachelor of Arts in History from Wittenberg University and a Master of Arts in Interpretive Studies at the University of Leicester in England. He is a founder of the Westcott Center for Architecture + Design, Friends of the Hartman Rock Garden, and Lillian Gish Film Festival. In addition, Kevin serves on the state board of Heritage Ohio and Ohio Humanities and the national board of the Victorian Society in American. In his free time, Kevin and his wife Marta Wojcik enjoy restoring their 1881 Stick-Eastlake style house in Springfield, Ohio. From kevinrose.org