A Conversation with Kyle BlackCatTips Brooks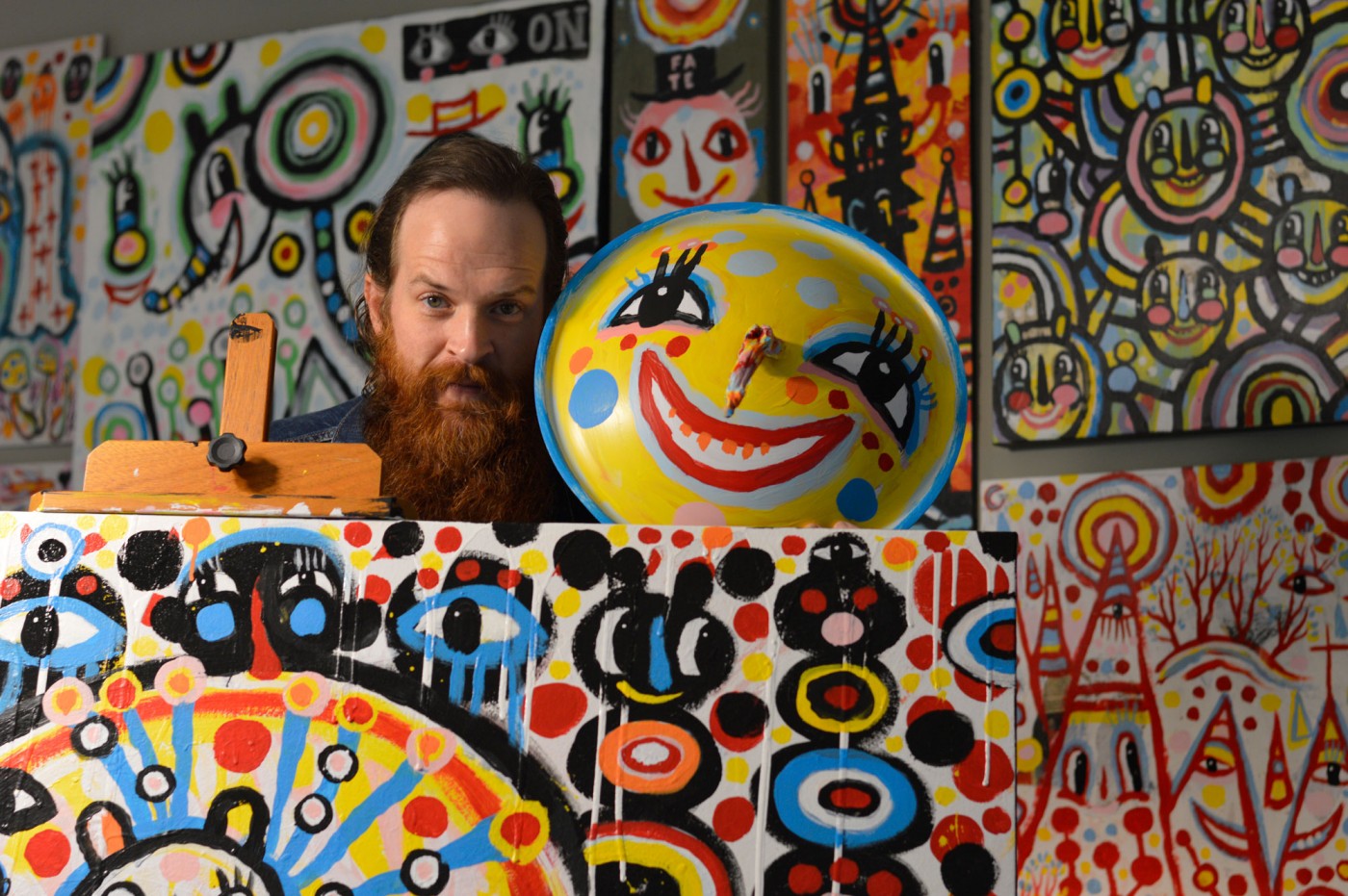 SPACES Archives recently reached out to
Kyle BlackCatTips Brooks
, an artist living and working near Atlanta, Georgia, to learn more about his practice and his developing art environment. He took our interview questions and transformed them into an incredible short film, featuring himself and a character he created—The Green Hand—v
oiced by actor Marcus Hopkins-Turner.
In Kyle's blog post about this film and the questions we asked, he wrote, "I don't know where I fit in and I think that is probably a good thing. I think it is important just to make what develops naturally for me and you—to take the signals you are given and share your creative voice and ideas sent to you through the Spirits of Inspiration."
Big thanks to the Spirits and to Kyle for this wonderful piece! Enjoy!
About Kyle BlackCatTips Brooks:
A BlackCatTips is a painter and muralist. A BlackCatTips is a poet and a thinker— a teller of tales. A BlackCatTips is Kyle Brooks, a streetfolk artist from way down in the American South.
In addition to his studio and mural work, Brooks creates street poems and whimsical roadside art installations. With his brush, bright colors and a few found materials, he paints the world happy.
Brooks lives in Arabia Mountain, Georgia with his nice lady wife and two little babies. He also has a pet chicken and enjoys growing orchids. One day he hopes to live in a biscuit house.