Modern, Patriotic, and American: The Dickeyville Grotto Through the Lens of Ornamentation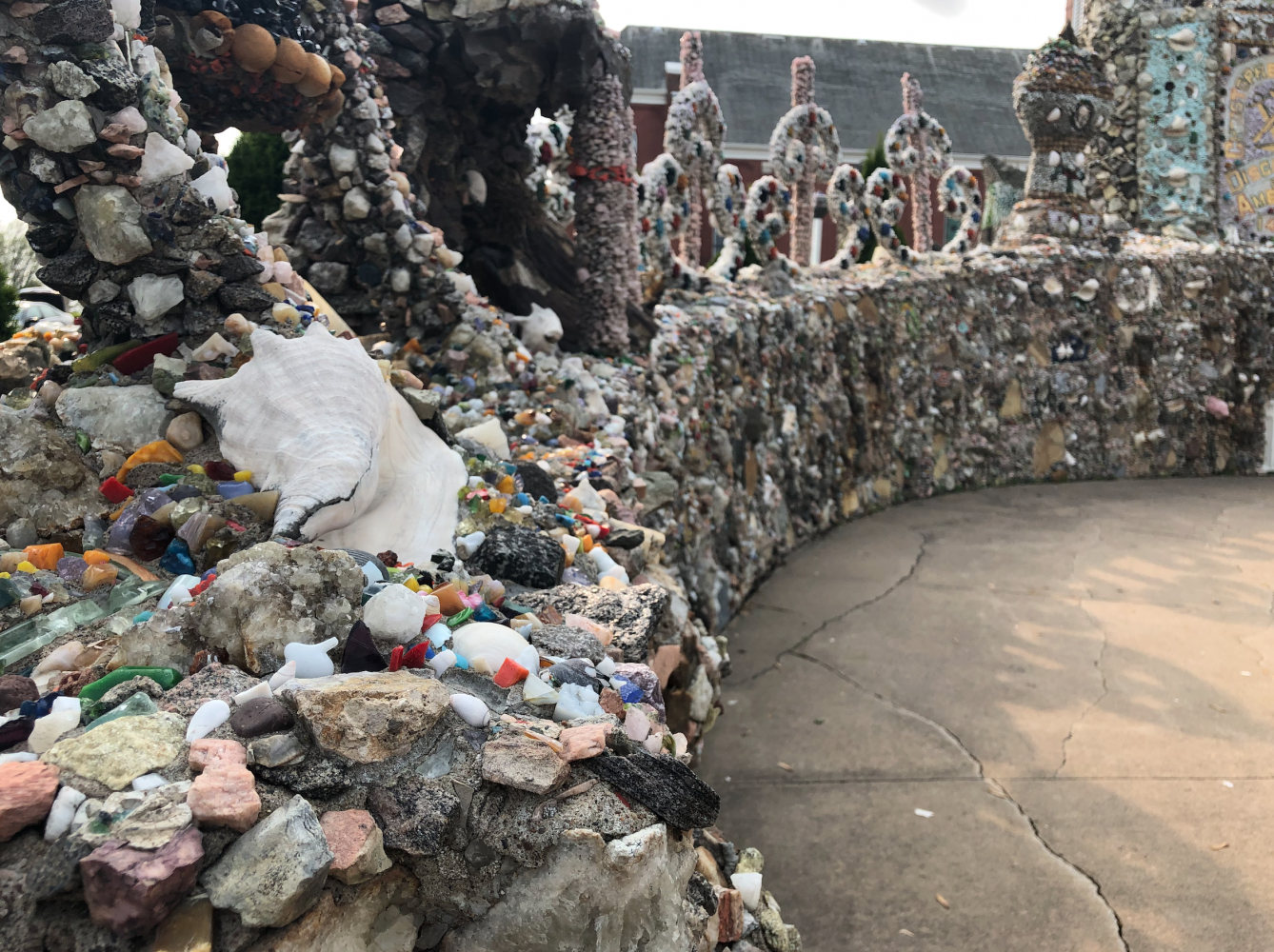 SPACES is thrilled to share the following Story Map regarding the creation of the Dickeyville Grotto by Dr. Emma Silverman.
Emma is a Mellon Public Humanities Fellow in Monuments and Memory with the National Park Service. She is currently developing a book manuscript on the Watts Towers in Los Angeles that examines how the site was built by a self-taught immigrant and claimed by multiple publics including modernist artists and the African American community in Watts. Emma has also collaborated with public partners to preserve cultural sites through research, oral history, and digital mapping projects. She earned her Ph.D. in the History of Art from the University of California, Berkeley and previously taught as a Visiting Assistant Professor at Smith College.
The Dickeyville Grotto fuses two seemingly incongruous types of cultural sites: the grotto, an ancient sacred space tradition that has been part of Catholic pilgrimage routes for centuries, and the roadside attraction, which emerged in tandem with the modern practice of automobile tourism in the twentieth century. This Story Map explores the ornamentation of the Dickeyville Grotto. It makes the argument that the selection of decorative materials was not merely aesthetic: rather, Father Wernerus used ornamentation on his grottos to assert that his parish was modern, patriotic, and American.
(or scroll below!)
Feature photo of the Patriotism Shrine at the Dickeyville Grotto by Jen Balge, 2019.