SPACES Archives Welcomes New Communications Coordinator
Saving and Preserving Arts and Cultural Environments (SPACES) is pleased to welcome Jennifer Joy Jameson as our first Communications Coordinator, where she will use SPACES' mission and goals to help the organization build new audiences and partnerships.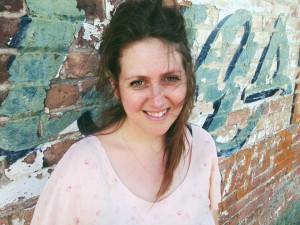 Originally from Southern California, but based in the South, Jennifer also serves as the Folk and Traditional Arts Director at the Mississippi Arts Commission, where she administers grants, provides consultation to artists and organizations, and develops special initiatives and documentation projects related to a wide range of cultural arts. She has an M.A. in public sector folk studies from Western Kentucky University and a B.A. in folklore and ethnomusicology from Indiana University. Jennifer has worked with museums, archives, festivals, and arts and cultural organizations on the federal, state, and local level, including positions with the Smithsonian's Center for Folklife and Cultural Heritage, Traditional Arts Indiana, the Kentucky Folklife Program, and the Country Music Hall of Fame and Museum. She also serves on the Board of Directors for Folkstreams, a national preserve of films on traditional culture, and the Tennessee Folklore Society. Her academic studies have focused on material culture (including art environments) and traditional music in the American South, having spoken or taught on those topics within and beyond the Southern states.
You can reach Jennifer with any new media and communications inquiries at communications@spacesarchives.org.