Update from the Field: M.T. Liggett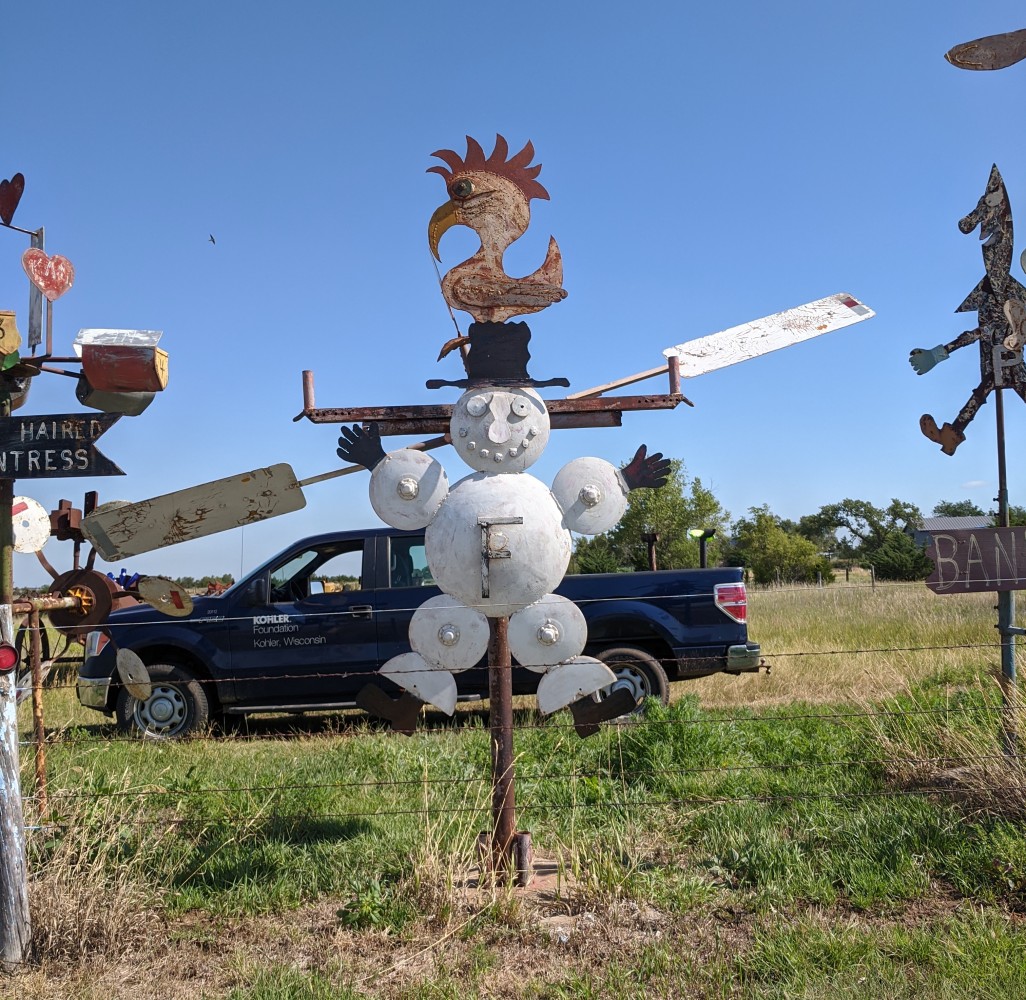 International Artifacts continues to conserve M.T. Liggett's totems, despite the 100+ degree heat. While Beth Wiza, Preservation Coordinator at Kohler Foundation, was on site, the team installed four conserved pieces, including the snowman-like piece (untitled, November 14, 1994) in the photographs. Conservation on the pieces includes paint restoration, stabilization, re-attachment of damaged parts through welding, treatment to protect the art from the elements, and more.

In order to find all the works on M.T.'s overgrown property, the conservators used metal detectors and discovered hidden pieces and parts, buried under the Kansas earth. The missing pieces were then cleaned and reattached to their original position. Placement of parts and complete totems is confirmed by researching historic photographs taken by M.T.

On the other side of the site, the newly constructed visitor center is also near completion, thanks to Brian Gumpenburger's construction team. They are currently prepping the landscaping, installing the driveway, and putting the finishing touches on the interior space. The Friends of M.T. Liggett (a subcommittee of the 5.4.7. Art Center) and Flint Hills Design are working together to develop the interior layout, which will include a small portion of M.T.'s mug collection (estimated total is 16000!) The site is hoping to see about 5,000 visitors annually after its opening in the summer of 2021.