Interview with Bill Swislow: SPACES Board Emeritus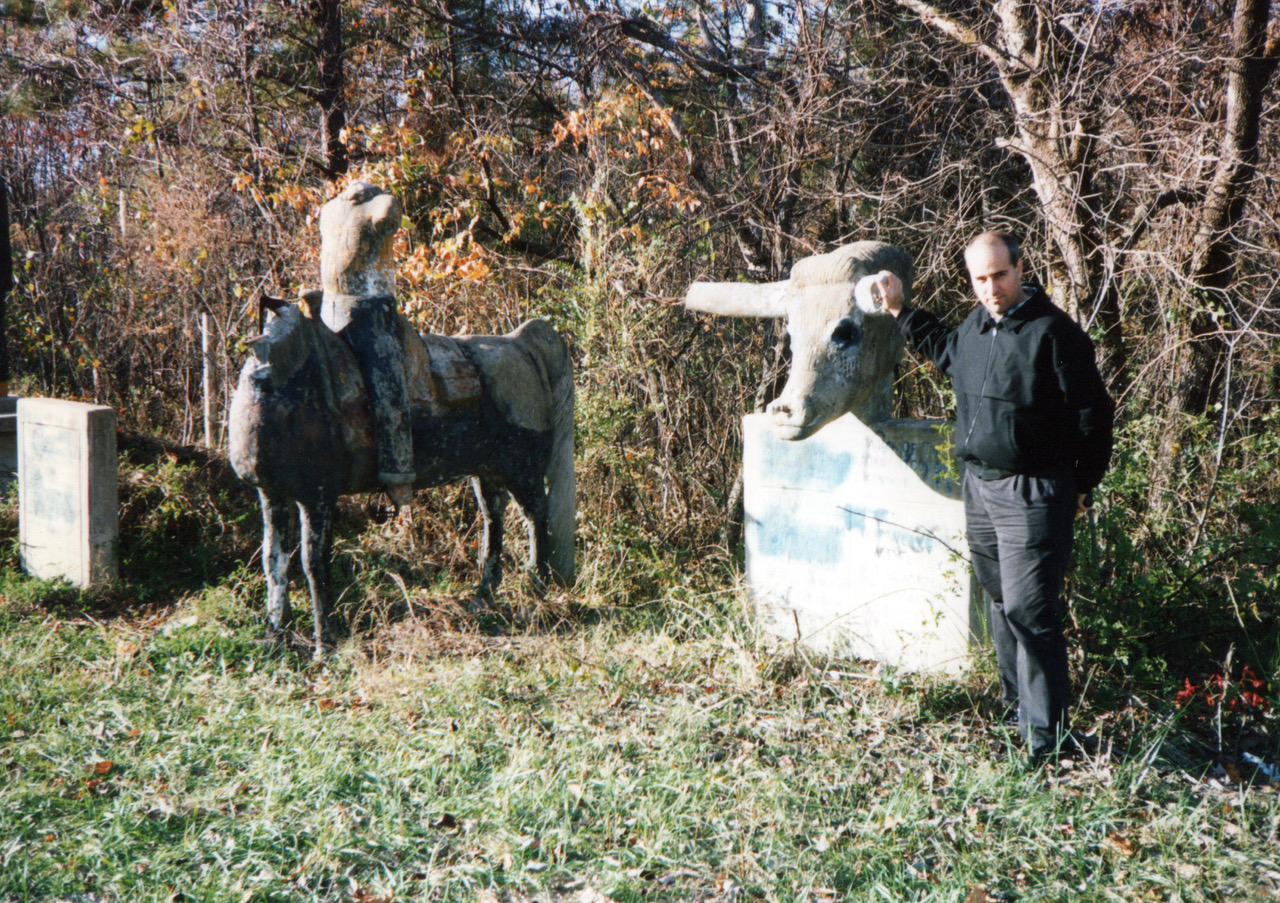 William Swislow, a founder and longtime executive at

Cars.com
, is now a digital media consultant, writer, art collector, and a lecturer at Northwestern's Medill School of Journalism.
He sits on the boards of Intuit: The Center for Intuitive and Outsider Art and the Daily Cardinal Alumni Association. Swislow has written about art for a variety of publications, including The Chicago Tribune, RAW VISION, and Intuit's Outsider Magazine. He has curated exhibits focused on art made from bottle caps, metal worker Stanley Szwarc, and most recently, on work by lesser-known and anonymous artists from Chicago.
What are you most proud of that SPACES has achieved over the last 50 years?
One of the most valuable and interesting accomplishments is the website and that SPACES has made such extensive information available and has publicly documented so many of these sites. (There are other great things that SPACES was involved with before my time, of course.) I think that once something like the SPACES website exists, there's a tendency for all of us to take for granted that all of this information is available online. In truth, it's kind of unusual that there's such a rich and accessible option. Having been early on the web in many respects and having built one of the earliest folk art sites, I've followed these kinds of sites for years, since 1994, which is pretty early. There are other sites that have really great material and content on environments like Kelly Ludwig's Detour Art and Larry Harris's NarrowLarry. They're really great, but SPACES has a level of authority and comprehensiveness and rigor that sites built by individuals don't usually have. I think that's really impressive and important and that the folks at SPACES should be very proud–in addition to the various advocacy initiatives that SPACES has been involved with.
What do you hope to see SPACES do in the future?
Build on what I just talked about—continue to be the most comprehensive, authoritative source for this kind of art in the world. Which means continuing to add sites and making sure that we keep up with that. There are always new ones being discovered, let alone built, and so building not just on the comprehensiveness of it but also the quality of what's done. Making it more comprehensive, complete, scholarly. That's a lifetime of work. That will go on forever. That's what I find most interesting and exciting and important.
What sites have you been the most involved with?
The first environment I was involved with was Mary Nohl. I was brought there before I knew what art environments were. Also the Wickham Stone Park in Palmyra, Tennessee; Howard Finster's Paradise Garden, W.C. Rice's Cross Garden in Prattville, Alabama; Fred Smith's Wisconsin Concrete Park; I could go on and on, but those are ones I visited early on that meant a lot. Also Margaret's Grocery in Vicksburg.
What do you hope to see for the genre of art environments in general?
I'd like to see people build more of them. I certainly think preservation is a constant issue with these places and will never go away. The work that the Kohler Foundation does is essential, but as I think everyone understands–most of the outdoor work is ultimately temporary. And what about the next cycle? There are always new environments to preserve and old environments that need to be updated. Because Jo [Farb Hernández] is completely involved in the Spanish stuff, she keeps discovering more sites in Spain. What if you found someone with the same drive and energy and let them loose in the U.S.? There are sites here in Chicago that I've stumbled upon that are definitely art environments but aren't fully documented. Environments still in the process of being built will be modest in scale but are still really interesting and could end up being as large as famous sites.
What do you hope to see from the new SPACES/KFI partnership?
There are all kinds of possibilities, but my hope and the hope of everyone that's involved in creating this combination is that SPACES brings this dimension of preserving through archiving as distinct from Kohler Foundation's approach of fixing up sites. In the very long run, the archiving piece may be more important. Despite Kohler's best efforts, things will decay and disappear, and there's only so much Kohler can save through the mechanisms that they've used. I think the opportunity that I found so appealing is that if Kohler brings the same level of commitment to creating this kind of documentary and photographic archive that it does to physical preservation, we can feel very good that these sites won't disappear. There will still be thorough documentation for all the sites, which I daresay is probably as important as the physical preservation of the most spectacular sites.
What's next for you?
Right now I have a project that I'm spending a lot of time on that I could argue is an environment related project–anonymous stone carvings along the Lake Michigan lakefront in Chicago. It's all outdoors and unsanctioned. Some of these carvings are quite elaborate and spectacular but pretty unknown. I'm trying to get a book out about that. From my point of view, it's an environment but untraditional because it's not on private property and it's a collective work.