Summer 2020 "Audi-tour-y" Road Trip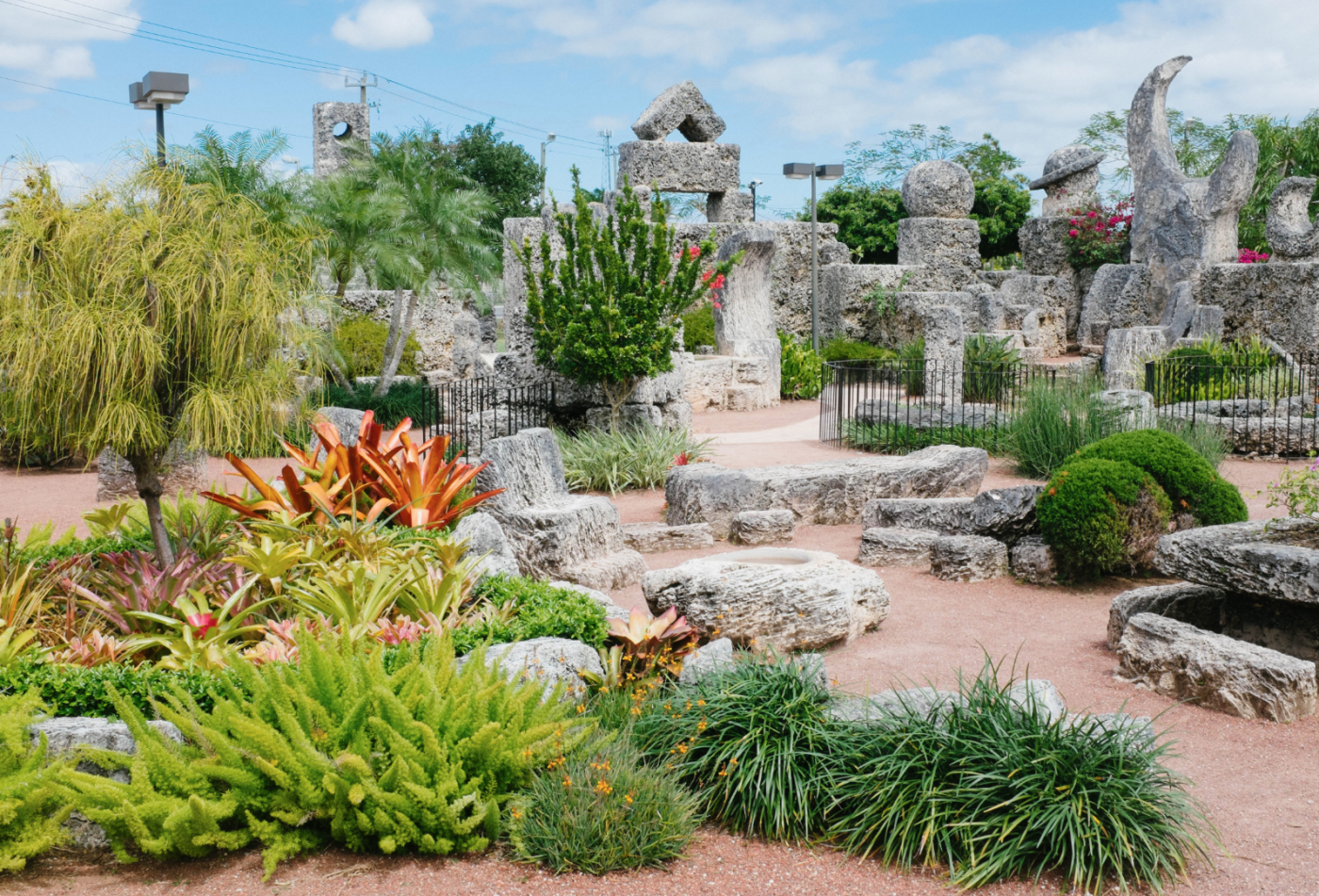 The open road, windows down, face mask in your pocket (2020, right?) - you're going on a road trip! But where are you headed? No matter where you are in the world, there are art environments to visit and discover. We've picked a few around the United States for you to add to your list and paired some regionally-related podcasts to enjoy while you're on your way, even if it's only to the grocery store for your essentials and not an art environment.
Up North

Enjoy the rural atmosphere of northern Minnesota with Paul Bunyan and his trusty ox–there are numerous Paul Bunyan statues stretching throughout the Midwest, but the pair in Bemidji is said to be the first and the largest. Visit a Wisconsin must-see at the Wisconsin Concrete Park in Phillips, WI. Over 200 concrete and glass sculptures depict everyday life and pop culture of the 1940s–including an entire life-size Anheuser-Busch team of horses. Then wind your way through Wisconsin to the Windy City! Chicago boasts many cultural treasures but the Bridgeport Castle, a residential home with the medieval treatment, is not one many have heard of or visited. While you're traveling from site to site, listen to Benjamen Walker's Theory of Everything as his family goes on a rural Wisconsin road trip and visits other art environments, like Nick Engelbert's Grandview and the Forevertron.
Podcast: Benjamen Walker's Theory of Everything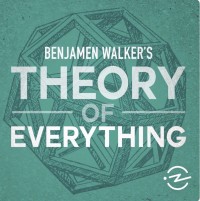 Down South

Begin your journey in Florida at the Coral Castle and gaze in wonder at the enormous fossilized coral blocks and the beautiful, precisely-built site created from them by one man. Then make your way up to Georgia and get ready for a kaleidoscope of color at Pasaquan. You'll be greeted by brightly-painted oversized cement-sculpted totem faces, whirling mandalas, and walkable paths and buildings influenced by the temple complexes of pre-Columbian Mexico and the lost continents of Mu and Atlantis stylistically adapted to the flashy colors of a carnival sideshow. By the time you get to The Mindfield Cemetery in Tennessee, your eyes will have recovered from the saturation of Pasaquan, and you'll be able to see Billy Tripp's masterpiece: a massive, monochromatic metal "outdoor church" that tells the story of Billy Tripp's life. Can you decipher his story in steel? This podcast pairing is a little more... hearsay. Open the Box of Oddities while Kat and Jethro discuss the more mysterious and sensational aspects of the Coral Castle–just how did one man lift all those enormous blocks by himself?
Podcast: Box of Oddities BOX046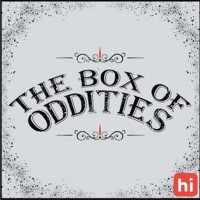 Out East

In this trip, you'll see three homes that were transformed from lackluster houses to amazing art environments. The Prophet Isaiah Robertson's house is colorful and star-studded–the carpenter was directed by God to create his home in this way and also created beautiful panels in the Mount Erie Baptist Church, located a few blocks from his Niagara Falls home. From there, travel east to Bridgeport, Connecticut where you'll find the home of Antonio Goncalves. The Portuguese immigrant decided he wanted to create a "crazy house" and filled the yard and exterior of the house with statuary and mannequins. Now we'll travel south to Philadelphia, Pennsylvania to see the home of Charlene A. Johnson and Vinold I. Pringle. Their elaborately decorated yard changes seasonally but usually keeps to a silver and blue color palette. What else will you find while you're on the road? You'll pass through New York City, where there are plenty of sights to behold–but one that isn't there any more is 5Pointz, a collaborative mural space that was unceremoniously whitewashed in 2013, without any warning to the many artists that had created work there. Do street artists have a right to their art? Listen to the Art Law Podcast as they discuss this case and the court's decision in 2018.
Podcast:
Moral Rights in Street Art: The 5Pointz Story - Revisited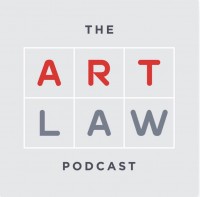 Out West

In the last leg of our road trips, we'll head west and begin the trek in the desert at the New Mexico Glass Garden. Ardell Scartacinni began filling her rural property with glass bottles, over time becoming more fascinated and experimenting with new ways to play with the light through the glass. She left the property in 1986, and the property fell into disrepair until the new owners Fabrizio and Linda Beorchia discovered what their new home had once been and have been working towards restoration ever since. From here, travel west to Arizona and the Louis Lee's Rock Garden in Phoenix. Louis Lee, a Chinese immigrant, built a wall around his yard–but didn't stop there and created increasingly more elaborate decorations, including arches, statuary, and more. Lastly, head to sunny California and the Garden of Oz! Gail Cottman wanted to display her plants in a creative way and worked with her contractor and artistic friends to adorn paths, walls, and tiered displays of fantastic mosaic. In this trip's podcast, we take a closer look at one of the most well-known art environments in the world: The Watts Towers. Learn about the construction and materials used in this exceptional art environment while you coast along the road.
Podcast: Watts Towers - You can't eat the sunshine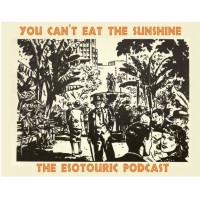 Thanks for joining us on this small celebration of art environments the United States has to offer. If you plan on visiting any of these sites, we recommend you double-check the visiting information first! Do you have a favorite podcast about an art environment? We'd love to hear about it and share with our followers–leave a comment below or send us a message!
Photography courtesy of Ken Barclay, Jen Balge, Bill Swislow, Billy Reed, Dan Smith, Brit Hessler,
Jo Farb Hernández, Seymour Rosen, Fred Scruton, and Sally Willoughby.