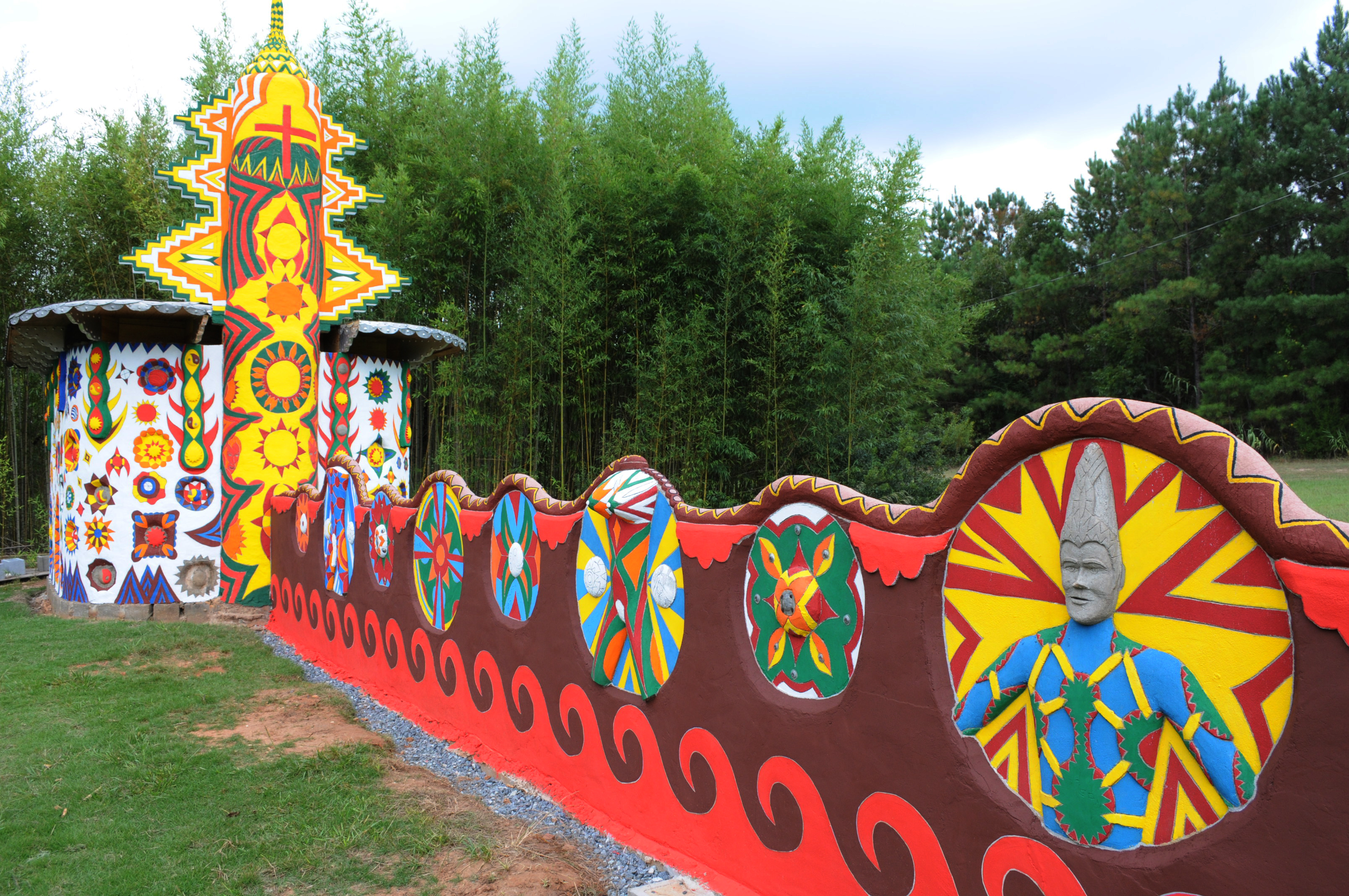 While many of us dream of traveling the world, it's not always within reach. Thanks to technology, there are many places you can see from the comfort of your own home or classroom—this collection of virtual tours in the United States will take you from Michigan to Georgia, Philly to the Salton Sea…and maybe a couple places in between!
Leonard Knight's Salvation Mountain in Plagues & Pleasures on the Salton Sea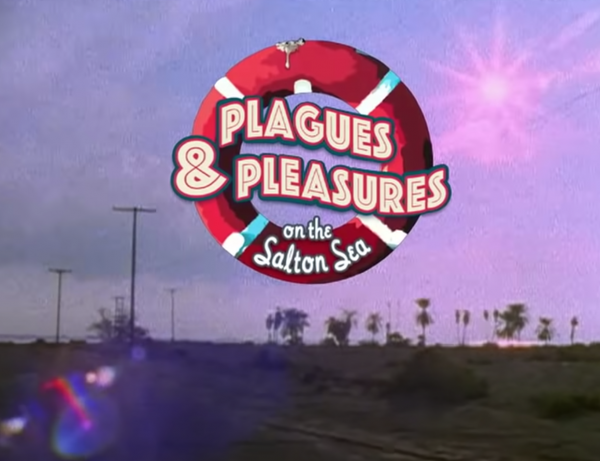 Narrated by John Waters, Plagues & Pleasures on the Salton Sea explores the economic, political, and environmental issues that face the Salton Sea, a one-time vacation destination for the rich and famous that – after compounded, catastrophic environmental disasters – was mostly abandoned except for the few who seek it out and those without the means to leave. Leonard Knight, creator of Salvation Mountain, makes a cameo appearance.
Eddie Owens Martin's Pasaquan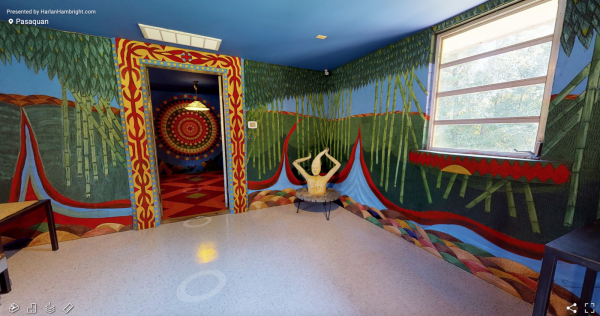 Step into the kaleidoscopic world of Eddie Owens Martin and his personal utopia, Pasaquan. Walk around the complex and enjoy the vibrant murals and designs inspired by African, pre-Columbian Mexico, and Native American cultural and religious symbols, along with motifs inspired by James Churchward's book The Lost Continent of Mu.
Isaiah Zagar's Philadelphia Magic Gardens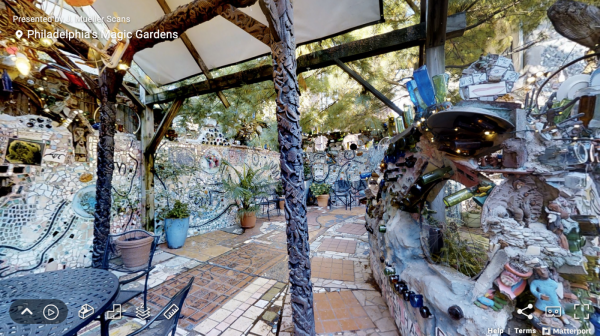 Tour the outdoor area of Isaiah Zagar's Philadelphia's Magic Gardens, an immersive art environment completely covered with mosaics. Zagar created mosaics made from pottery, bottles, wheels, mirrors, and more to chronicle his life and those who inspire him, including a large collection of Mexican folk art collected on his travels.
Tyree Guyton's Heidelberg Project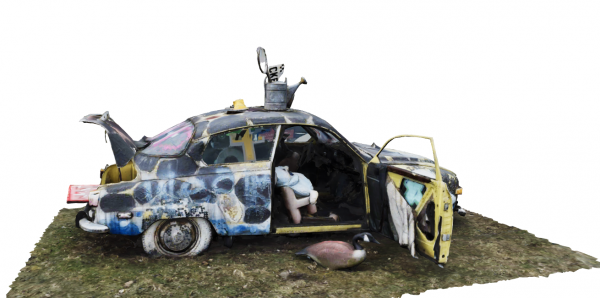 Explore some of the most iconic components of this outdoor art environment in Detroit. The Heidelberg Project has compiled a library of 3D models of the sculptural works captured with photogrammetry technology, along with an audio description from artist Tyree Guyton.
Rare Visions & Roadside Revelations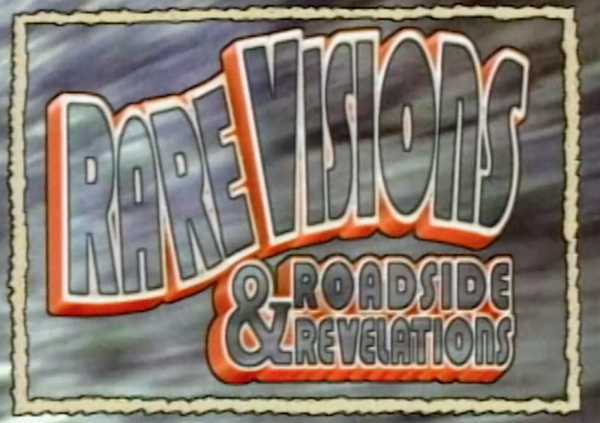 Rare Visions & Roadside Revelations sought out the world of visionary artists and brought their then largely unknown work to the viewers of public television. The series follows Randy Mason, Mike Murphy, and Don the Camera Guy as they hit the road to visit and document arts environments and sites of all kinds, many of which are no longer extant. (Kelly Ludwig also worked on the show for many years; you can read more about her work here.)
Visions of Paradise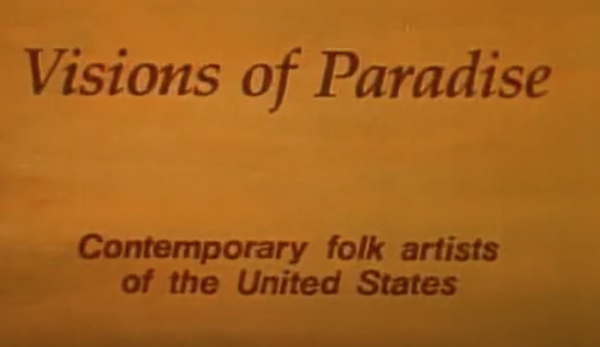 The Visions of Paradise series by Light-Saraf Films includes five 30-minute documentaries that each portray the life and work of an American artist. The series is available to watch for free on the American Visionary Art Museum YouTube channel, thanks to a generous donation from filmmaker Allie Light. The series includes Possum Trot: The Life and Work of Calvin Black, The Angel that Stands by Me: Minnie Evans' Paintings, Grandma's Bottle Village: The Art of Tressa Prisbrey, Hundred and Two Mature: The Art of Harry Lieberman, and The Monument of Chief Rolling Mountain Thunder. Learn more about filmmaker Allie Light in our 2020 interview with her.
Need more?
We know nothing replaces the thrill of actual travel, so perhaps it's time to plan your next trip! Visit Narrow Larry's World of the Outstanding to help plan your journey.