SPACES Archives Year in Review 2020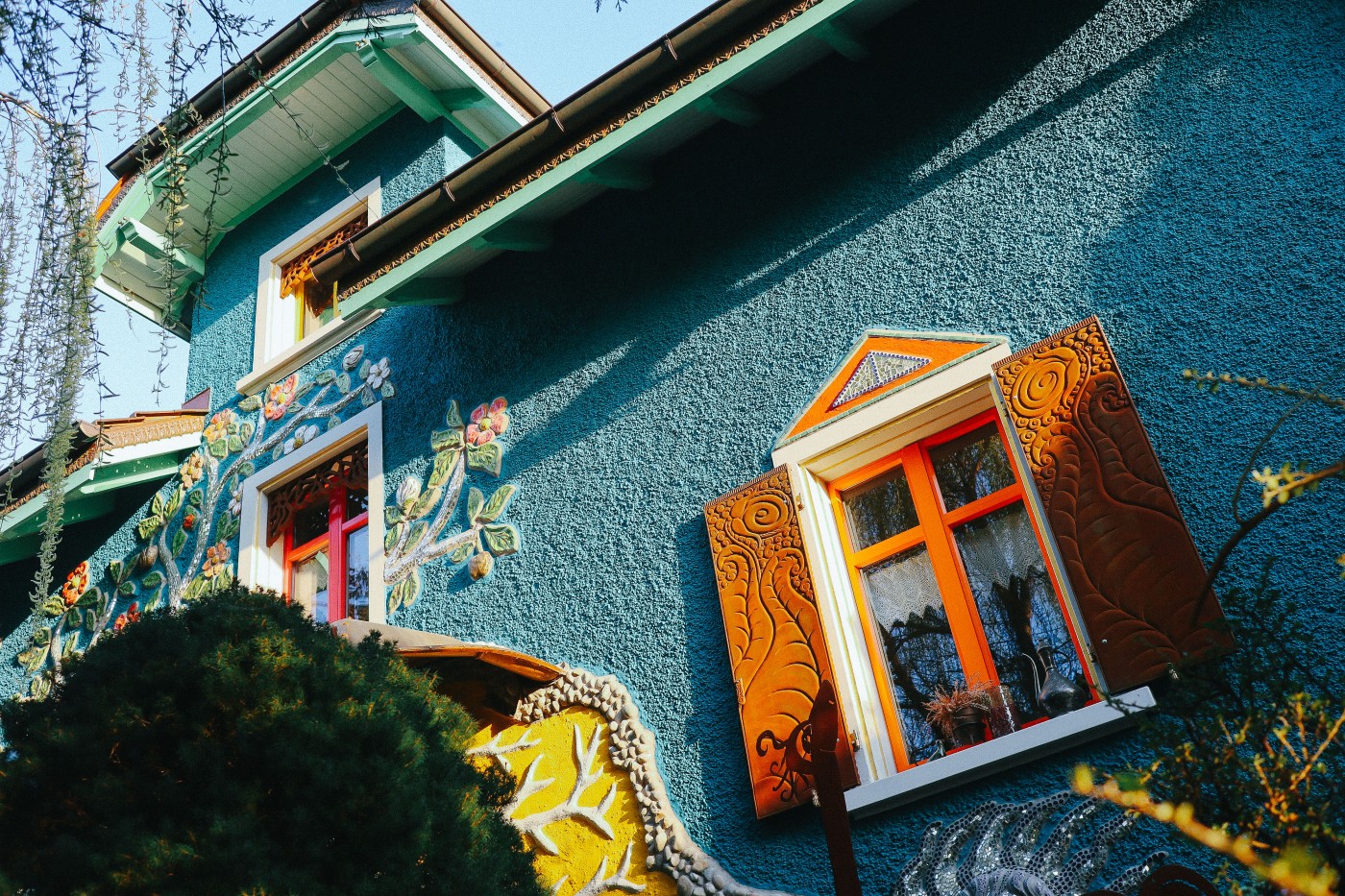 Though, like the rest of you, we spent much more time safe at home than out in the field this past year, the SPACES team still had the great privilege to discover and engage with dynamic art environments and their advocates around the world. Here's a summary of what we were up to in 2020!
We added 17 new environment pages to SPACES and hundreds of generously donated photos. When adding new environments to the website, we prioritized sites by artists of color and women artists, including Mary's Art Yard, DAS BUNTESHAUS, Australia Glenn's home, The Bone Man Osker Gilchrist, and more. If you have images of art environments to share with SPACES, please get in touch at info@spacesarchives.org!
SPACES BLOG
We continued updating the SPACES Blog with art environment news, interviews with leaders in the field, advocacy opportunities, and more. We also had the great pleasure of collaborating with artists, scholars, preservationists, and more on guest blog posts.
Coming up in 2021:
A conversation with John Michael Kohler Arts Center Associate Curator Laura Bickford regarding the exciting upcoming opening of the Art Preserve in 2021

Guest posts from art environment scholars Cortney Kramer (PhD Candidate at University of Wisconsin-Milwaukee) and Emma Silverman (PhD at University of California-Berkeley)

Continued highlights of SPACES Founder Seymour Rosen's photography and curatorial practice
A few of our favorite 2020 posts:
SPACES OUT IN THE WORLD
SPACES Archives was represented at the 2020 College Art Association Conference in Chicago, Illinois, by Annalise Flynn of Vernacular Art Services LLC. Flynn and Lisa Stone co-chaired the session "Life/Site Specific: The Creation, Collection, and Care of Art Environments," which included presentations by Alex Gartelmann and Laura Bickford of the John Michael Kohler Arts Center, Valerie Balint of the Historic Artists' Homes and Studios program of the National Trust for Historic Preservation, Flynn, and Stone, who recently retired from the Roger Brown Study Collection. Flynn's presentation introduced Seymour Rosen's expansive creative practice with a focus on his exhibition I Am Alive presented at the Los Angeles County Museum of Art in 1966. Click here to read a synopsis of that presentation.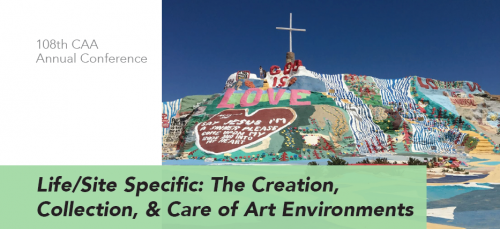 SPACES presented to students at the School of the Art Institute of Chicago and Tulane University in 2020. We are thrilled to share our work and would love to connect with more classrooms in 2021. Please get in touch if you are an educator or student interested in learning more about SPACES!
THE ARCHIVES
2020 marked a year of tremendous growth for the Archives—thanks to several very generous donors. We received eight boxes of materials from artist and scholar Gregg Blasdel. Blasdel's archival donation includes thousands of images of art environments taken beginning in the 1960s, artist files, correspondence, and exhibition documentation—including materials related to the seminal exhibition Naives and Visionaries which was guest curated by Blasdel and presented at the Walker Art Center in Minneapolis in 1974.
Art environment advocate and creator of Detour Art Kelly Ludwig has also promised her outstanding collection of more than 50,000 digital art environment photos resulting from her numerous cross-country roadtrips to SPACES. We look forward to processing that acquisition in 2021—stay tuned for updates!
SPACES Archivist Ann Gappmayer continued the essential work of preparing the SPACES materials for digital access, including rehousing archival documents, digitizing images by Howard Smith and Gregg Blasdel, incorporating a large collection of materials pertaining to Annie Hooper into the archives, cataloging the SPACES library—available to browse online now!—and many more significant tasks that build upon the longstanding work of the Aptos team.
Thank you for being a part of the SPACES community this year. We're excited for the encounters with art environments and their makers that 2021 will bring as we all safely return to the field. Please be sure to share your discoveries with us

—

we can't wait to see what you find!